Freud and Popper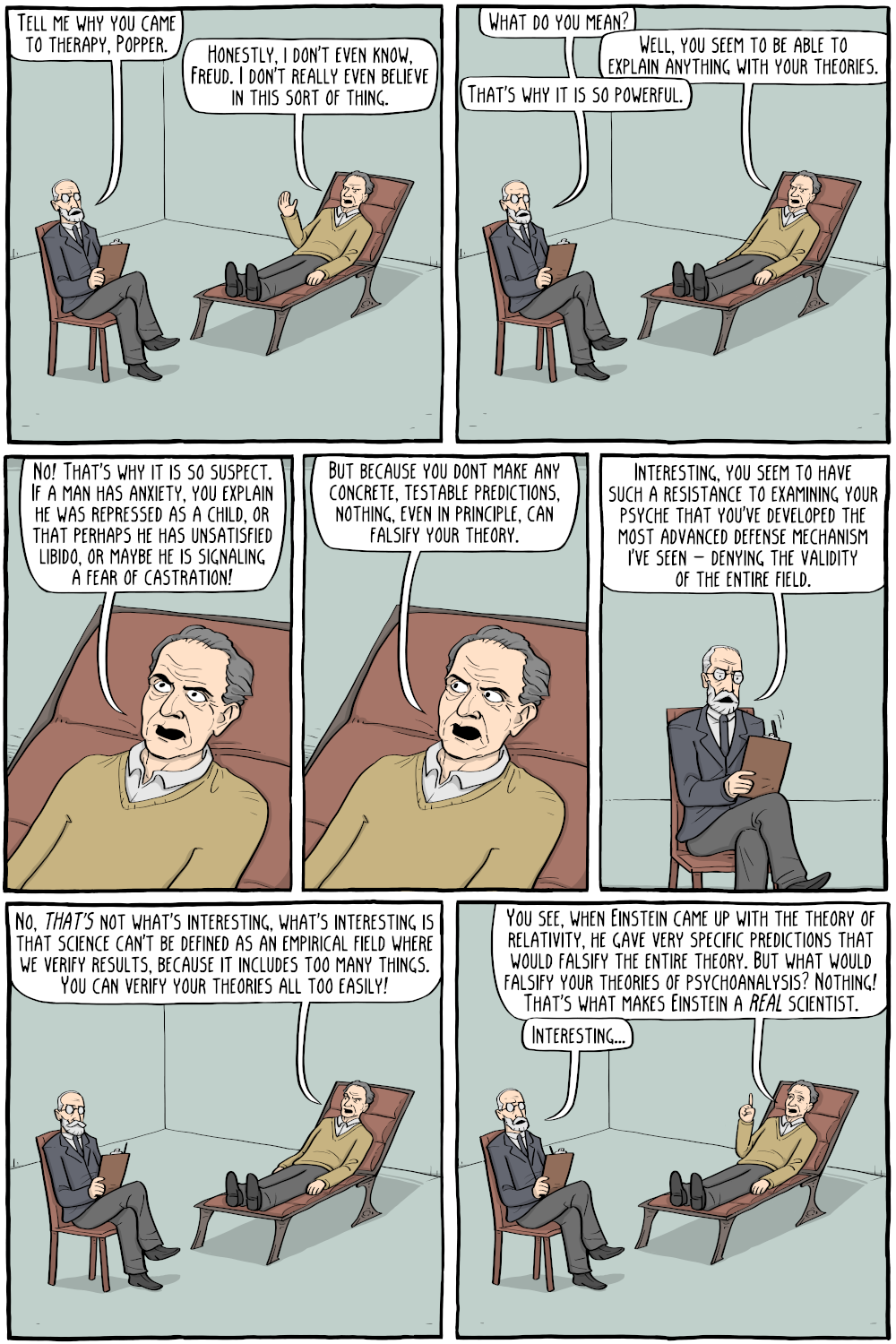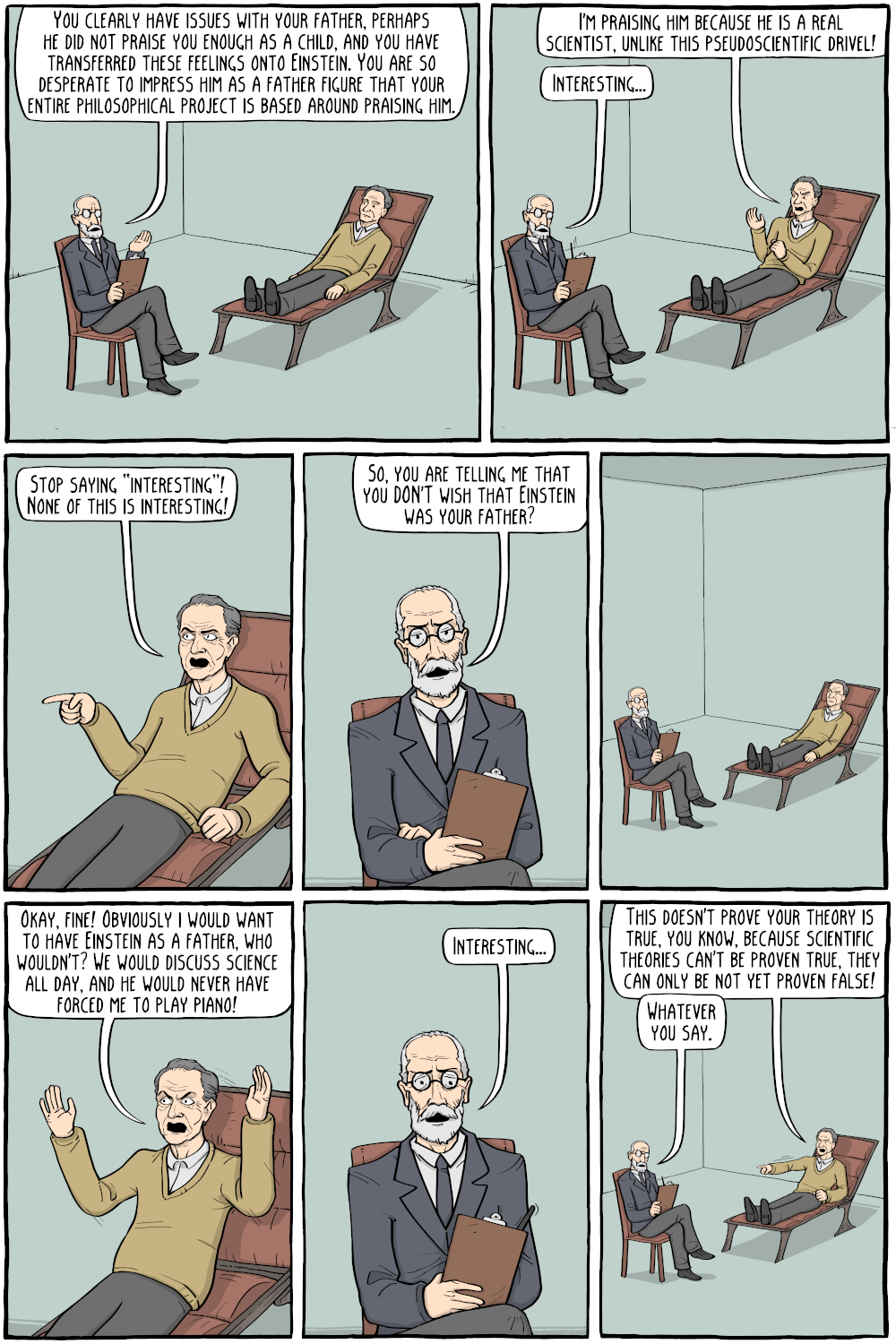 "Okay fine, I agree, it is not yet proven false that Einstein would have had a catch with me whenever I wanted."
Permanent Link to this Comic: http://existentialcomics.com/comic/285
Analytic Office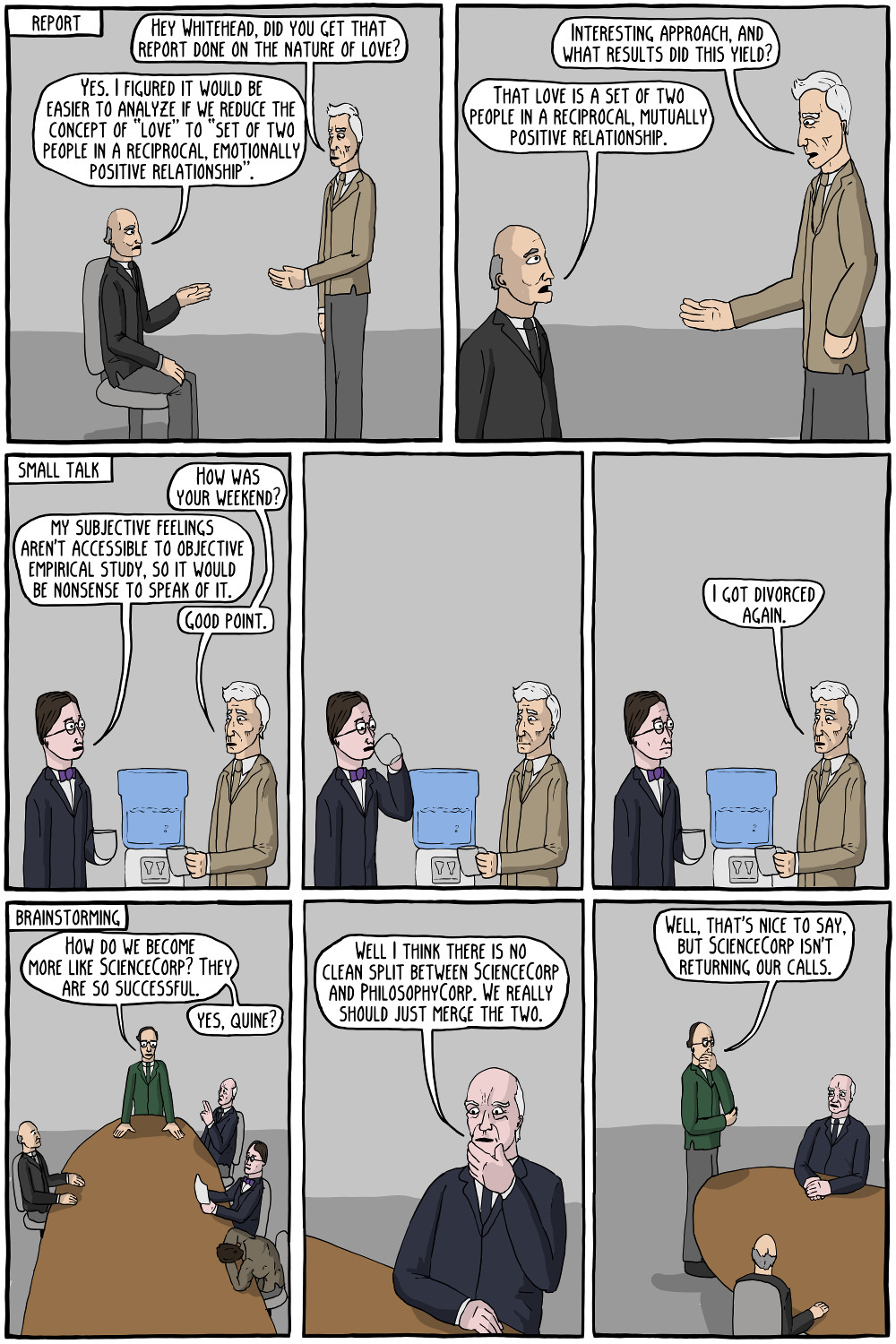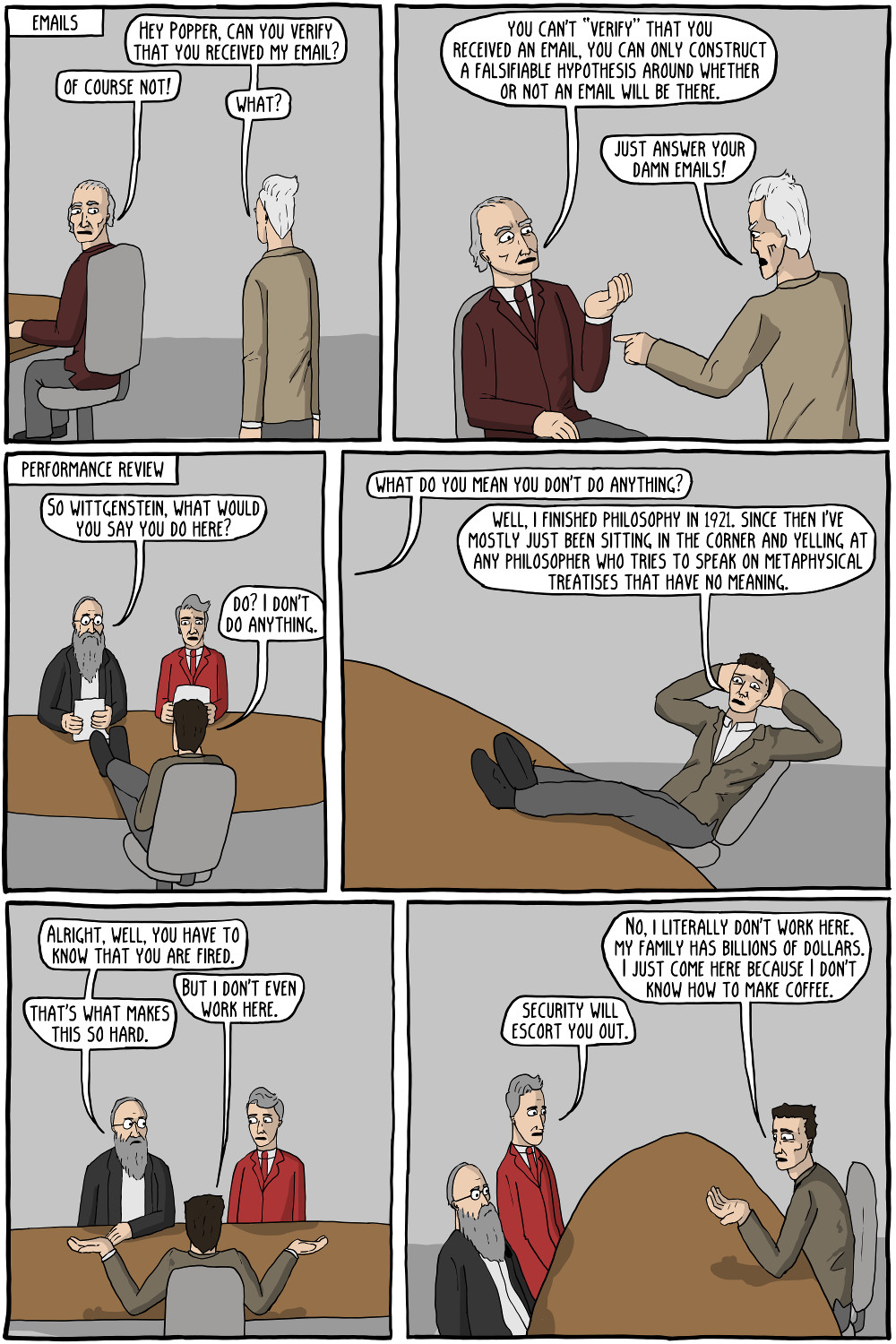 You thought that last joke wasn't going to be an Office Space sketch? No. BOOM! Radical freedom, it's Seinfeld. And a bit of Dilbert.
Permanent Link to this Comic: http://existentialcomics.com/comic/89
The Philosophy of the Science of Poker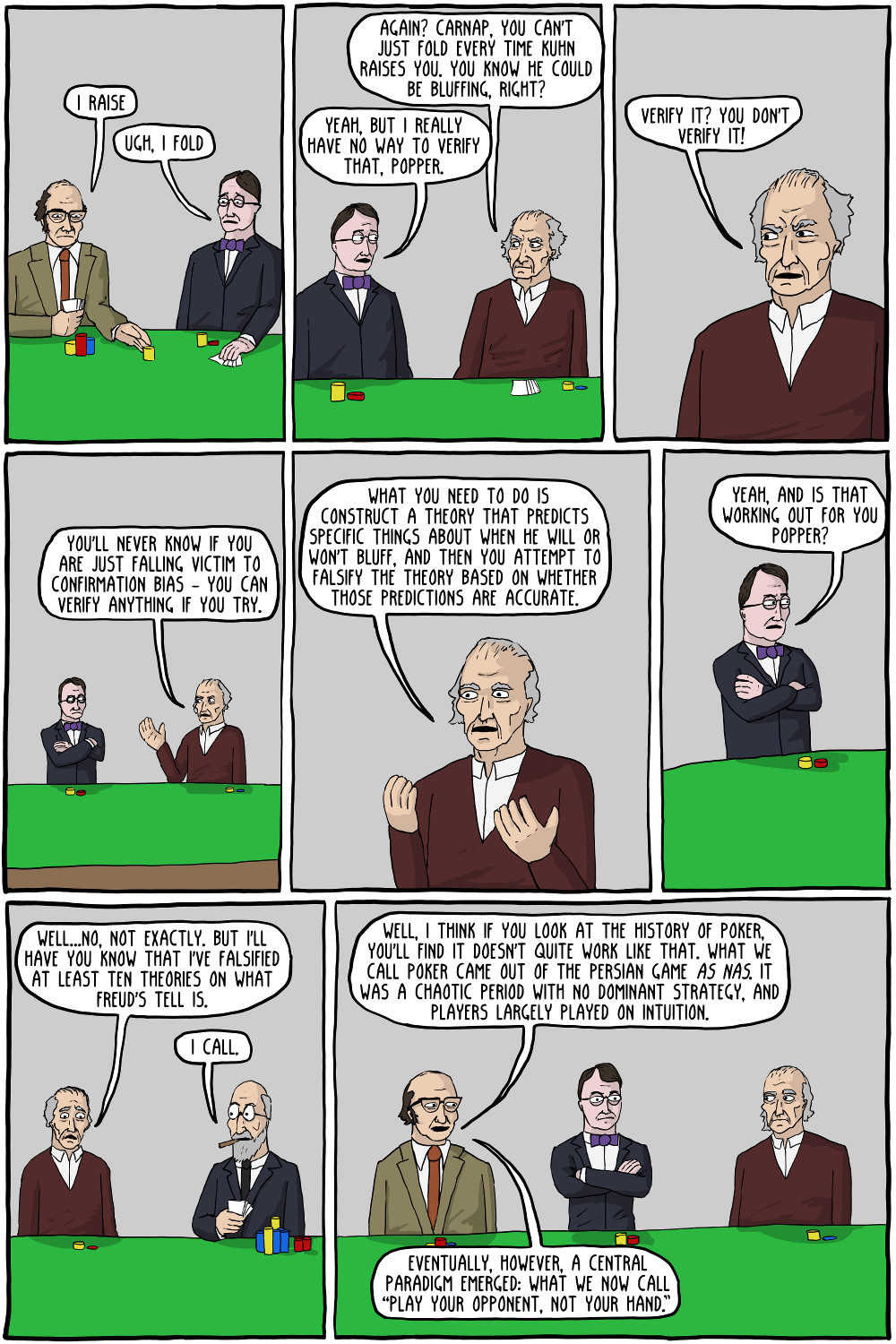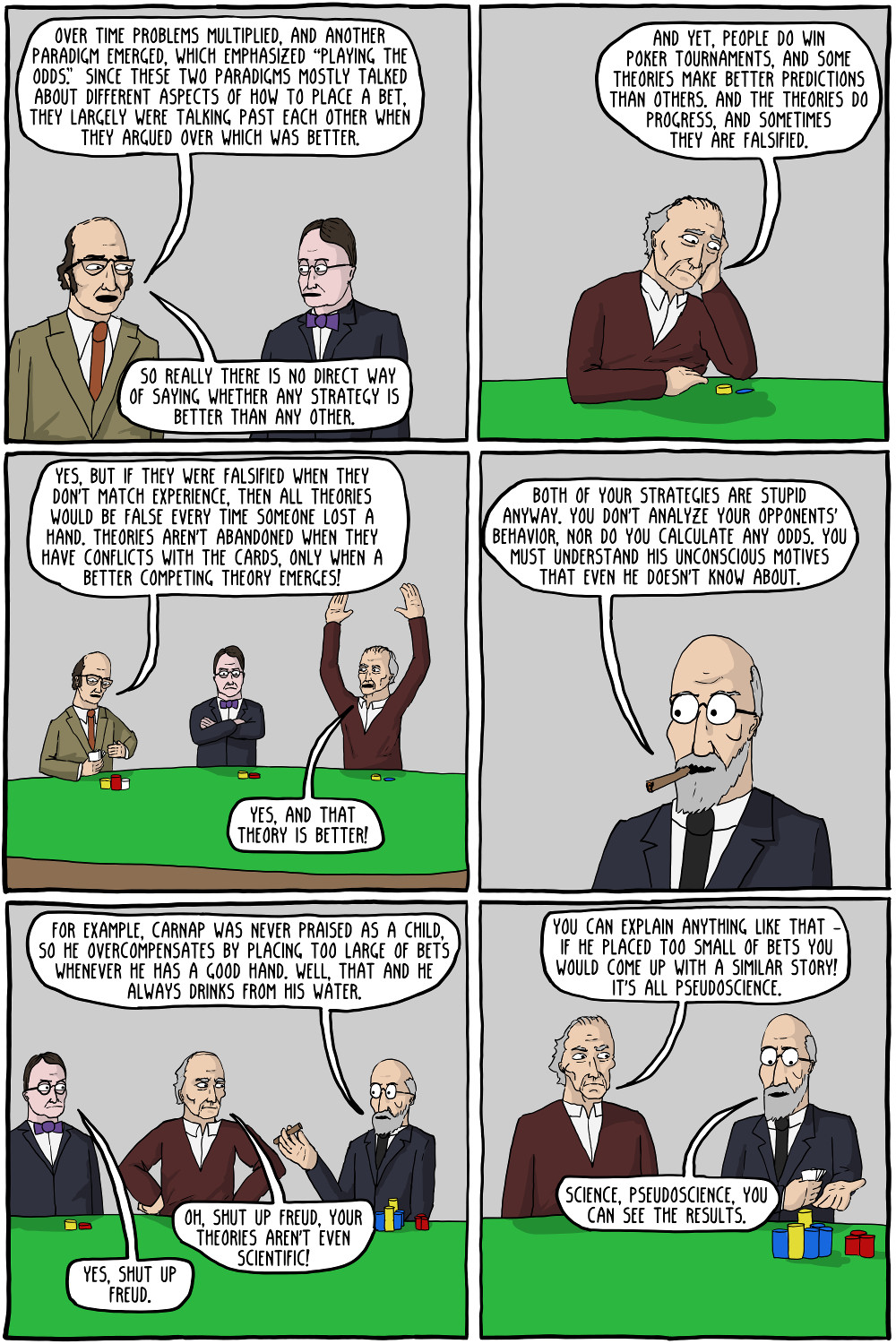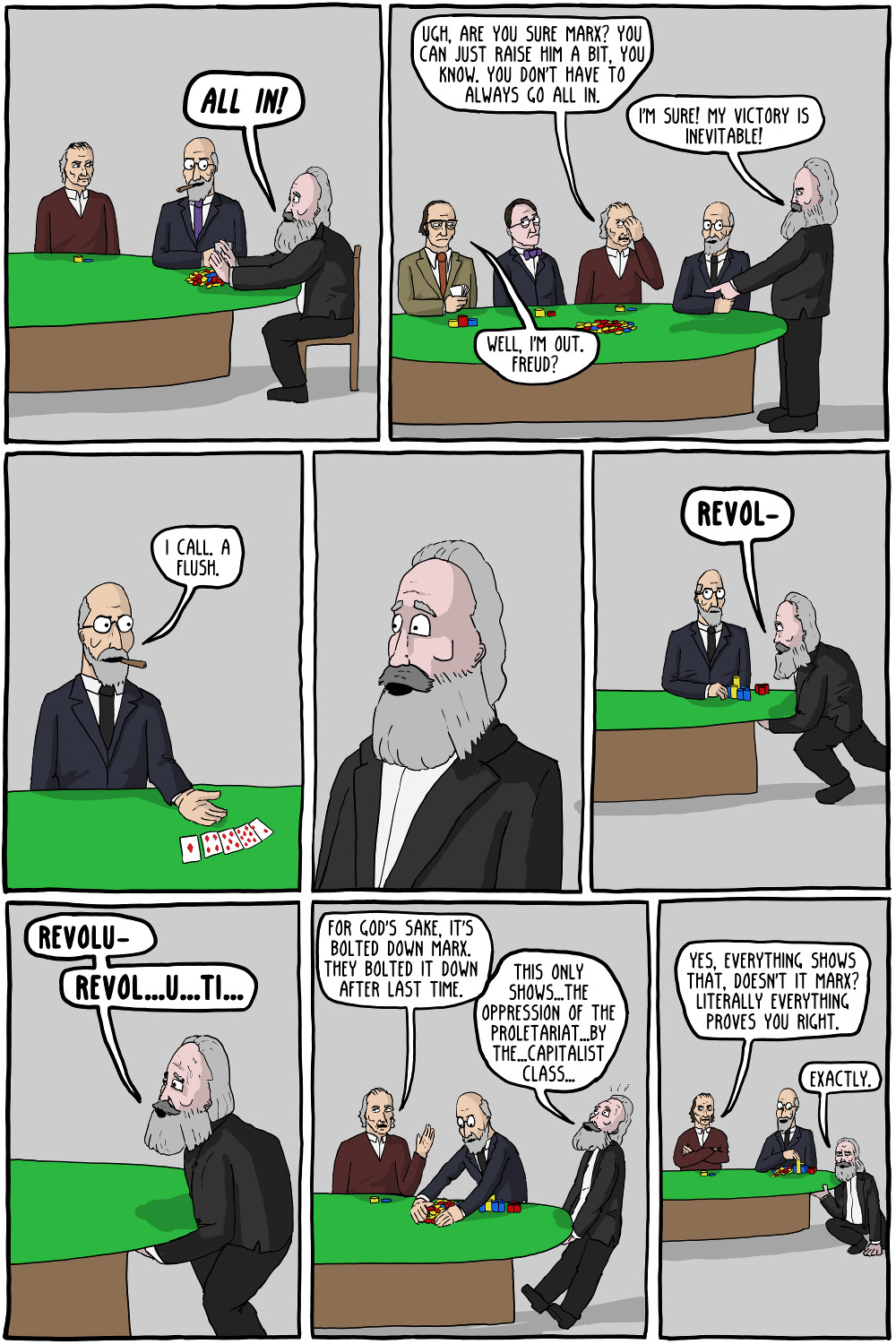 The Incommensurability of that one annoying friend who always goes all in
Permanent Link to this Comic: http://existentialcomics.com/comic/49