Utilitarianism Party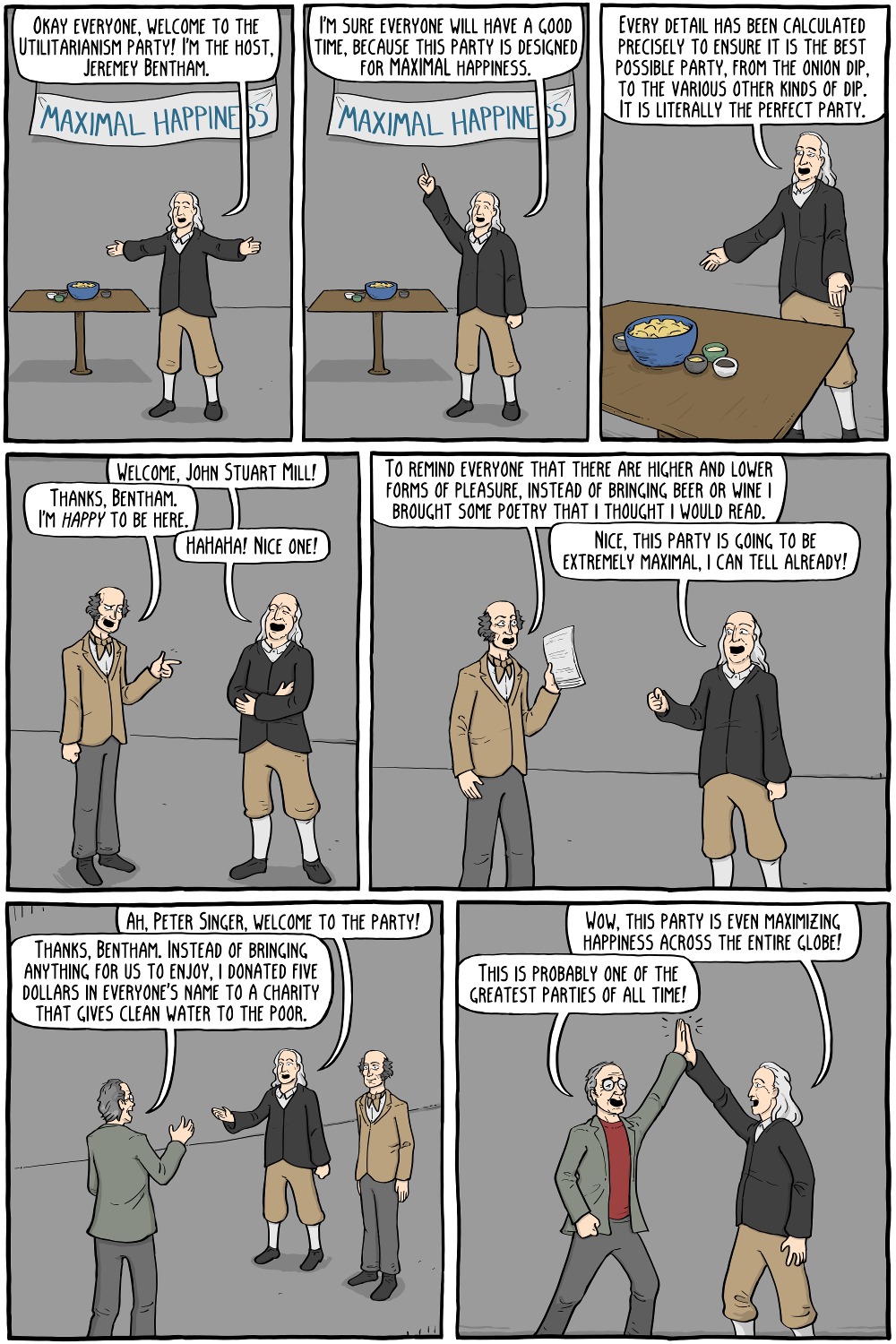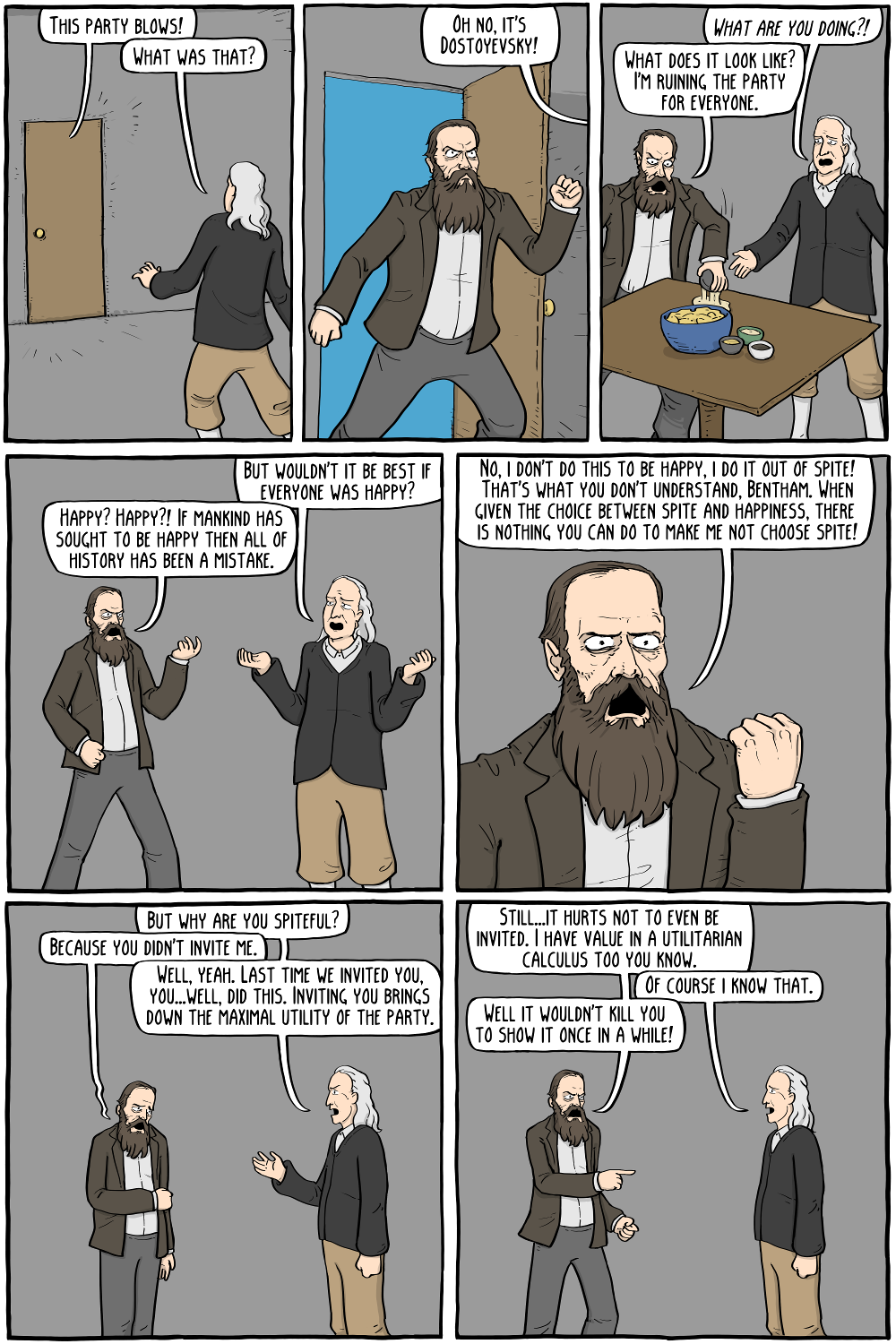 the problem with maximal happiness is that it's lame as shit
Permanent Link to this Comic: http://existentialcomics.com/comic/236
Objection!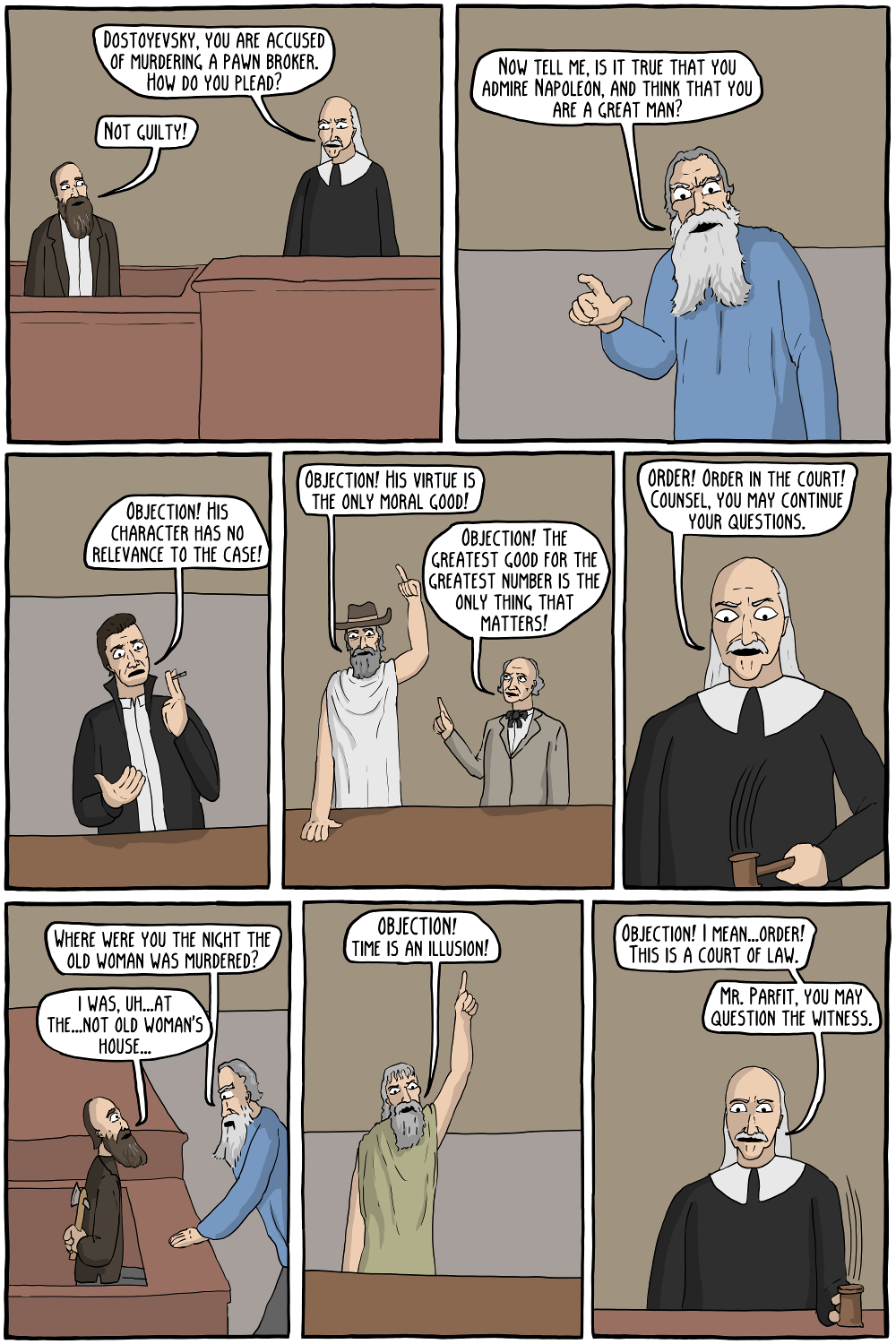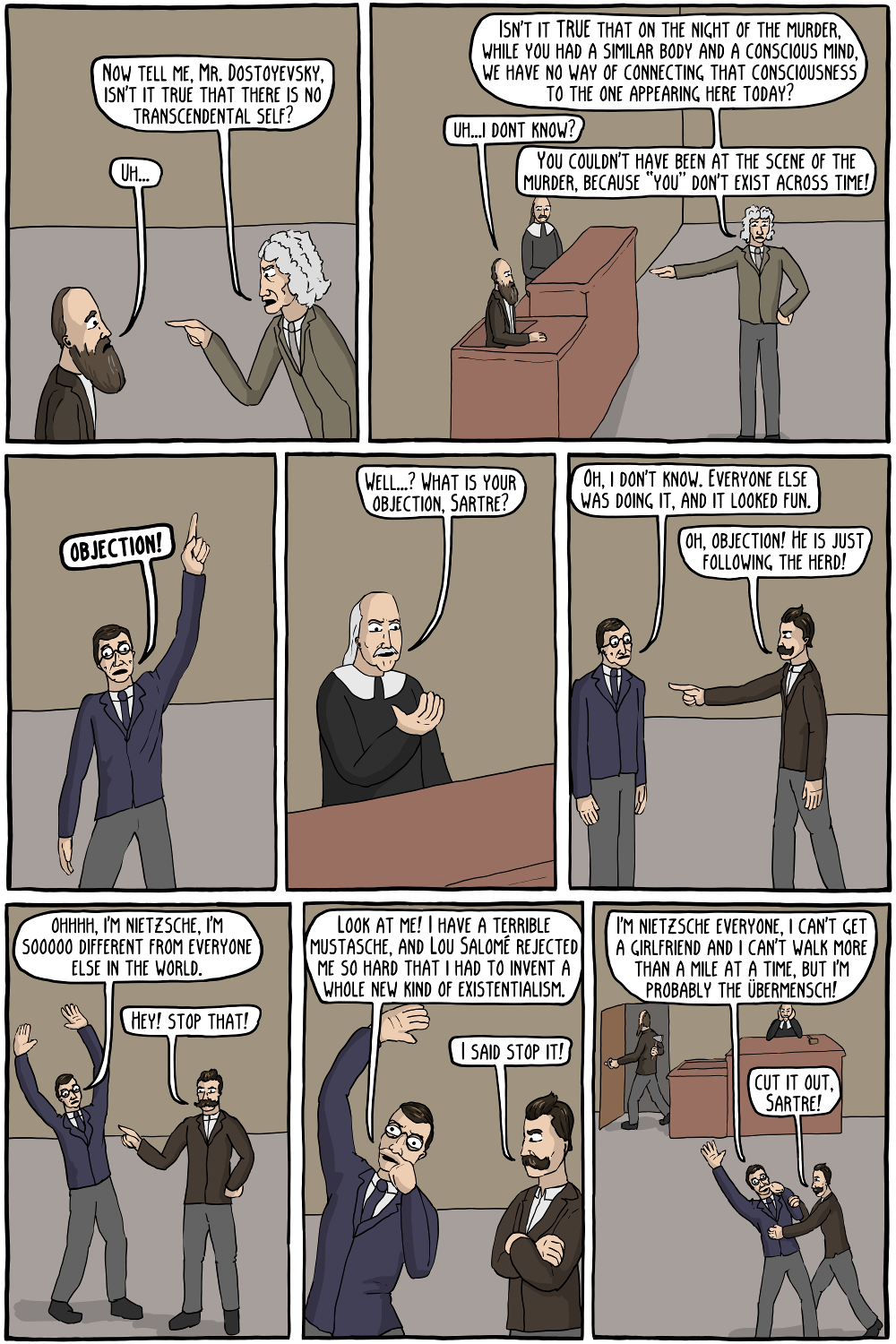 Although Sartre was obviously in bad faith when he said that Nietzsche has a terrible mustache, because come on.
Permanent Link to this Comic: http://existentialcomics.com/comic/107
Dungeons & Dragons & Philosophers V: The Battle of Five Philosophers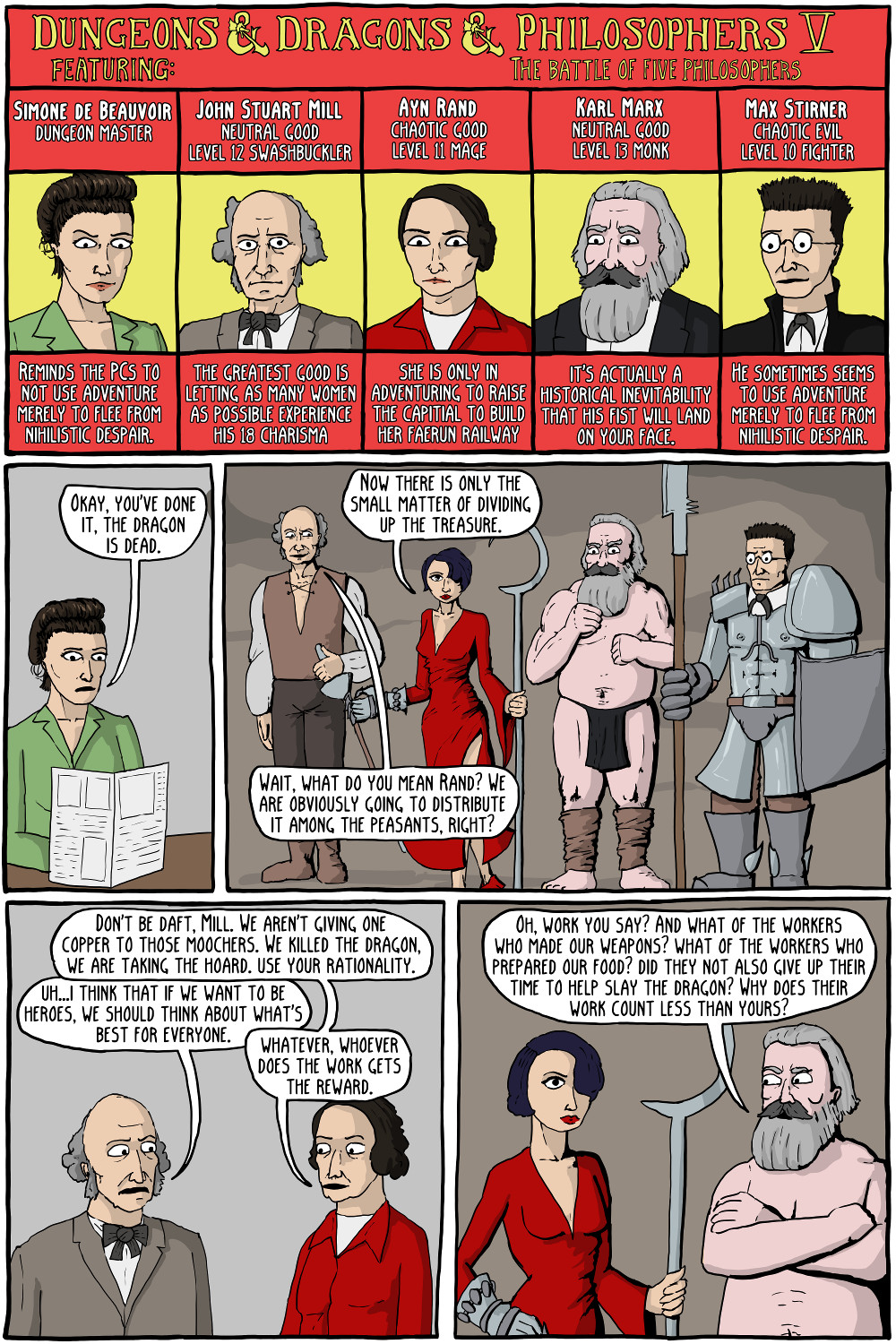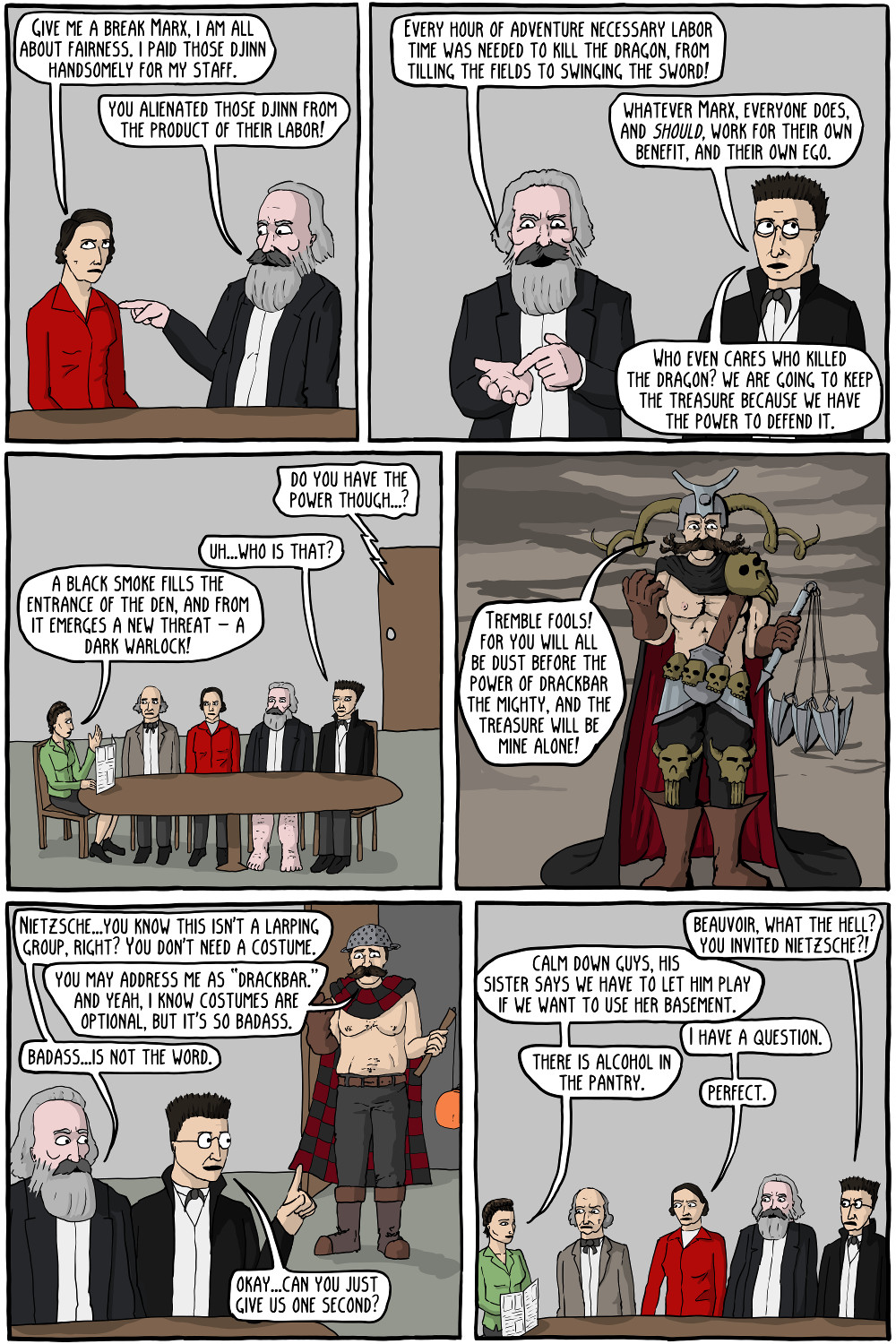 And that was the day that Utilitarians, Objectivists, Communists, and Egoists all united as one: to kill Nietzsche. And also they told him that their group was really hardcore and didn't allow re-rolling characters, so once you died you had to wait outside and not talk.
Permanent Link to this Comic: http://existentialcomics.com/comic/77