The Philosophy of a Good Party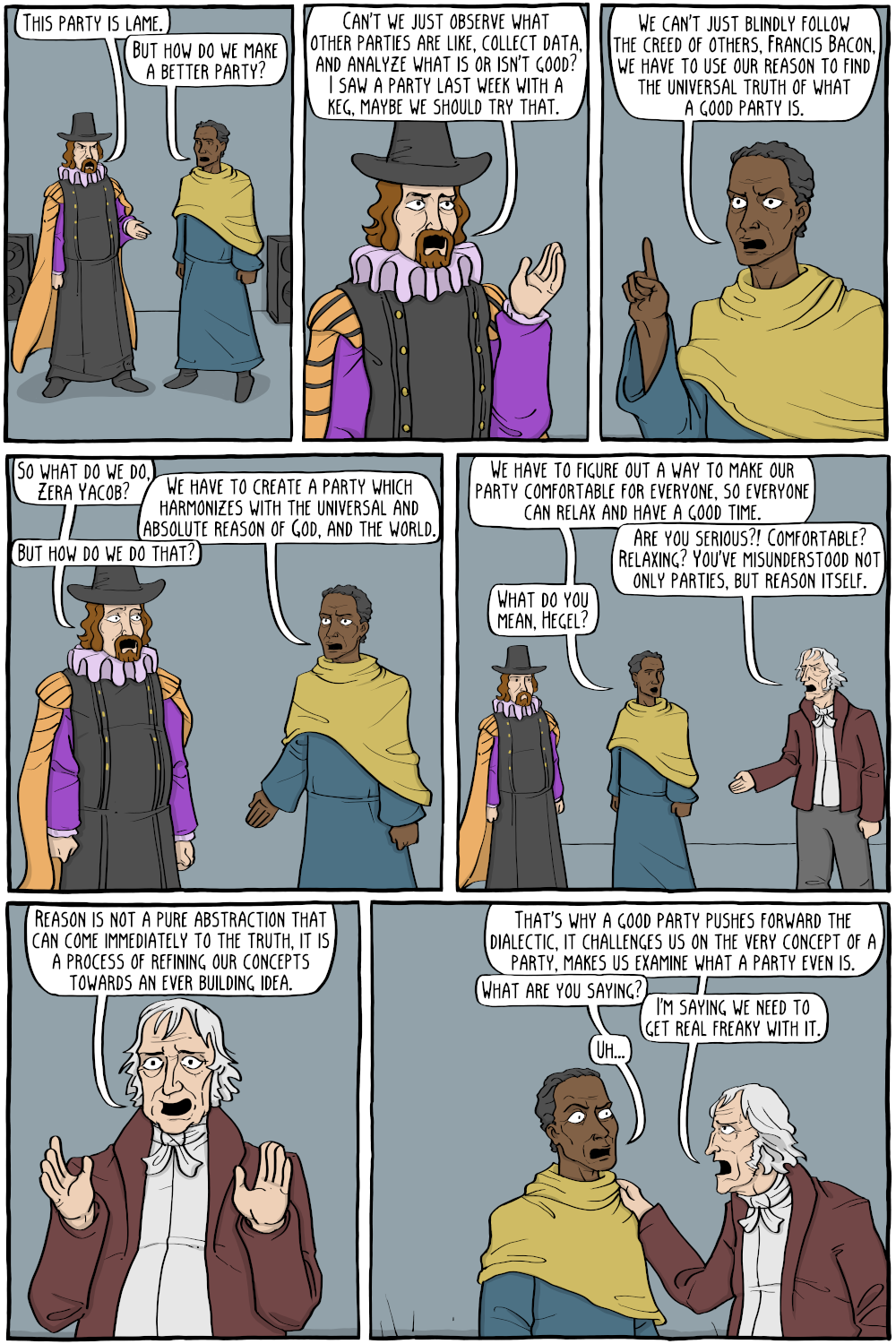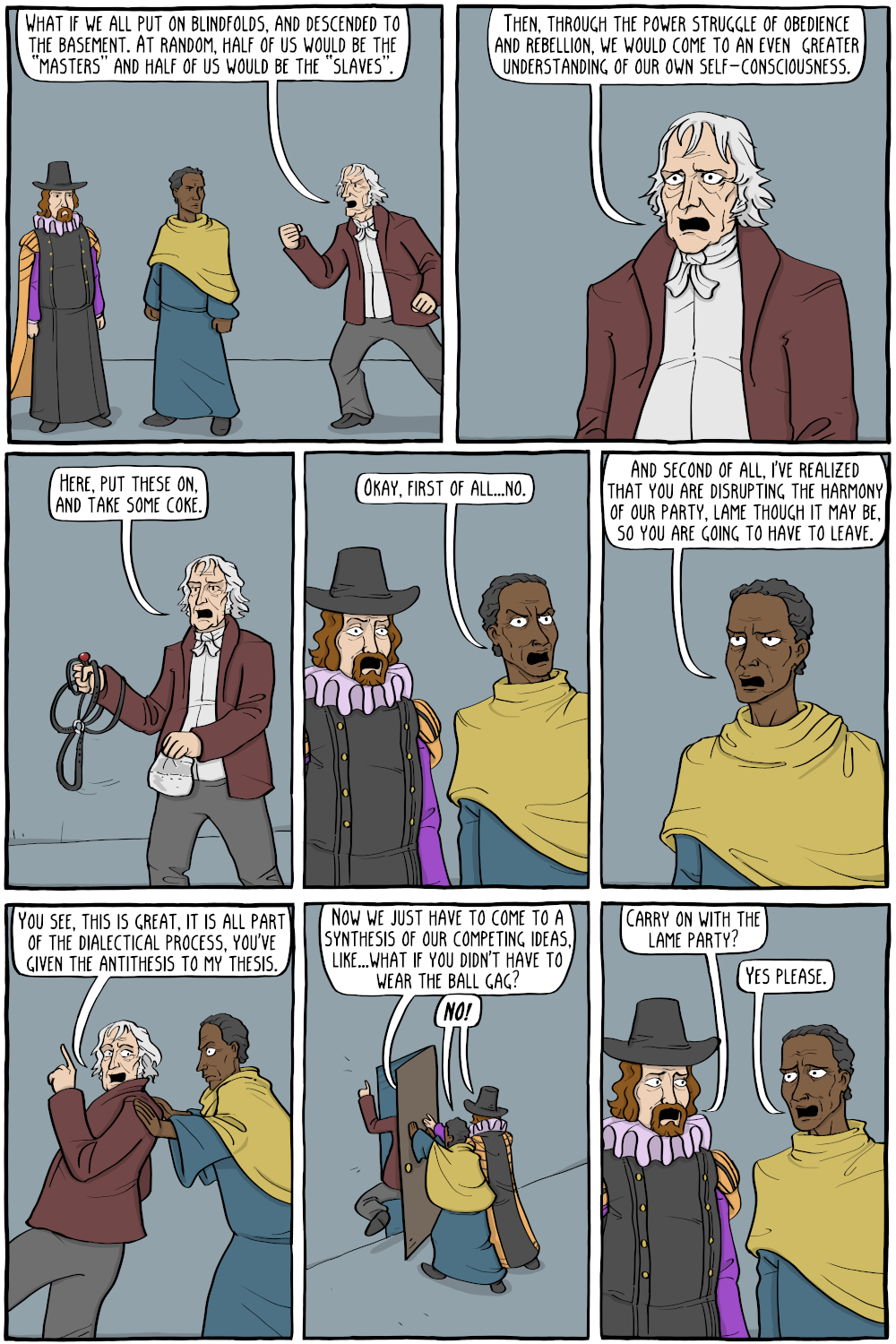 It turns out that a good party is mostly just a party without Hegel.
Permanent Link to this Comic: https://existentialcomics.com/comic/319
The Life of Francis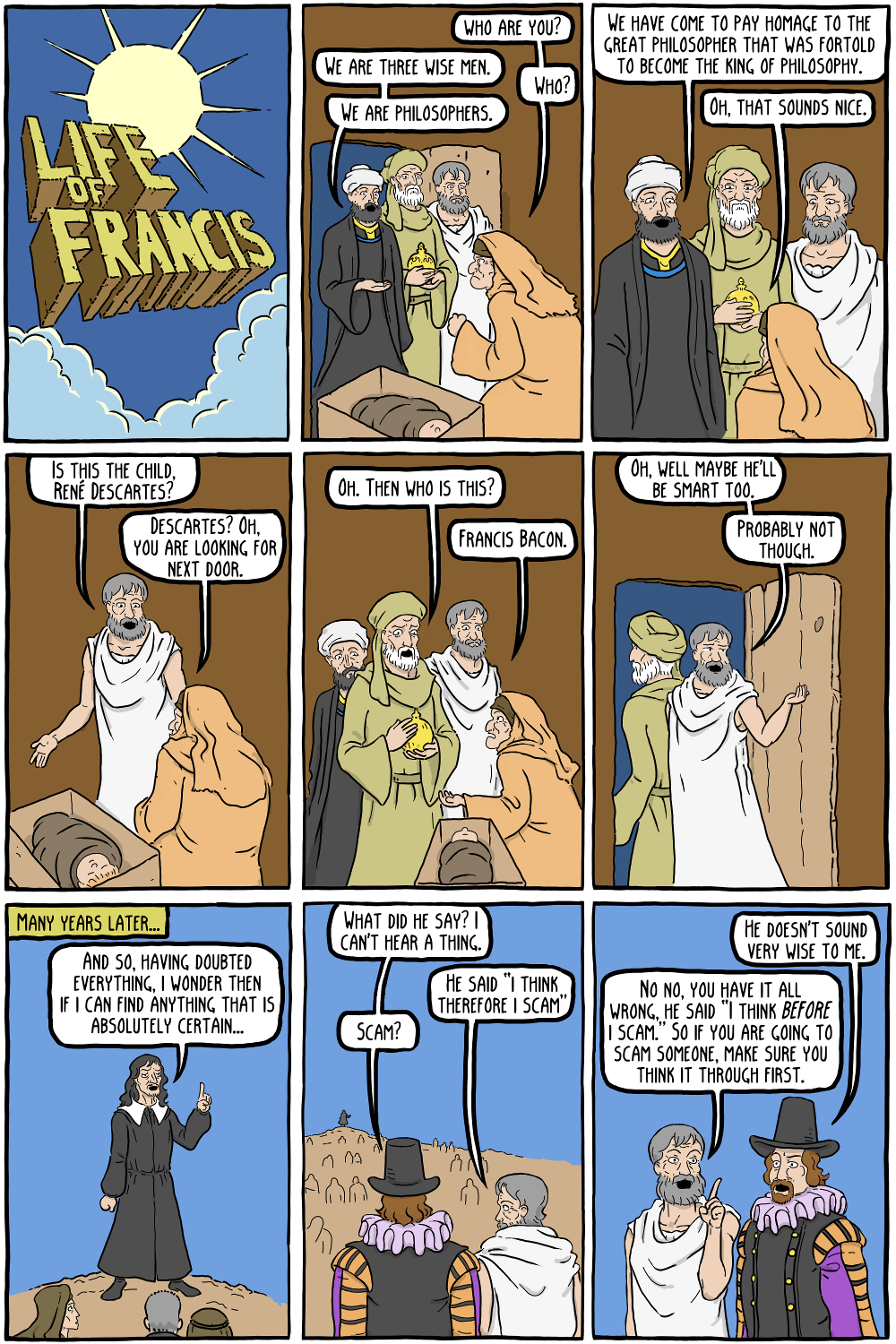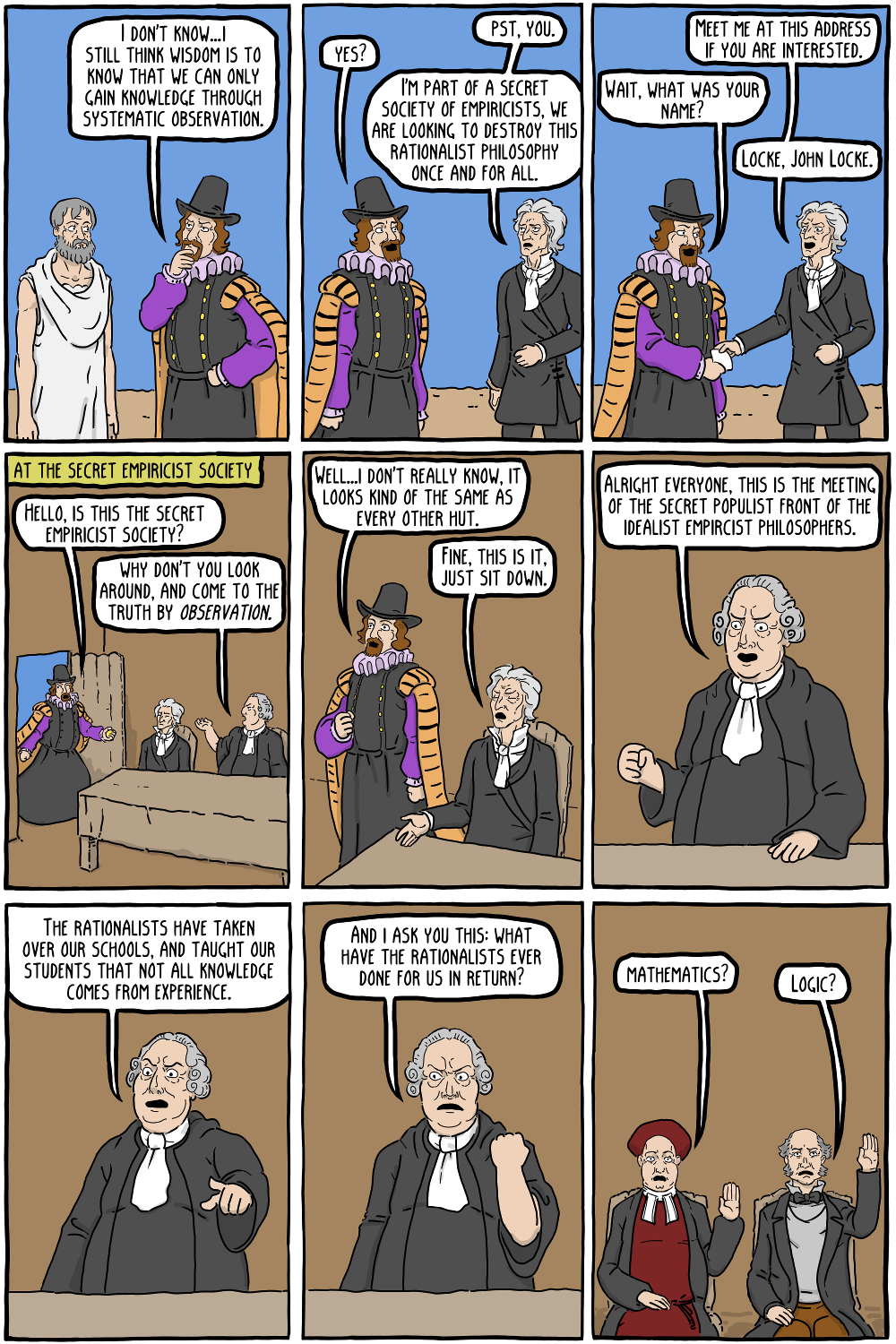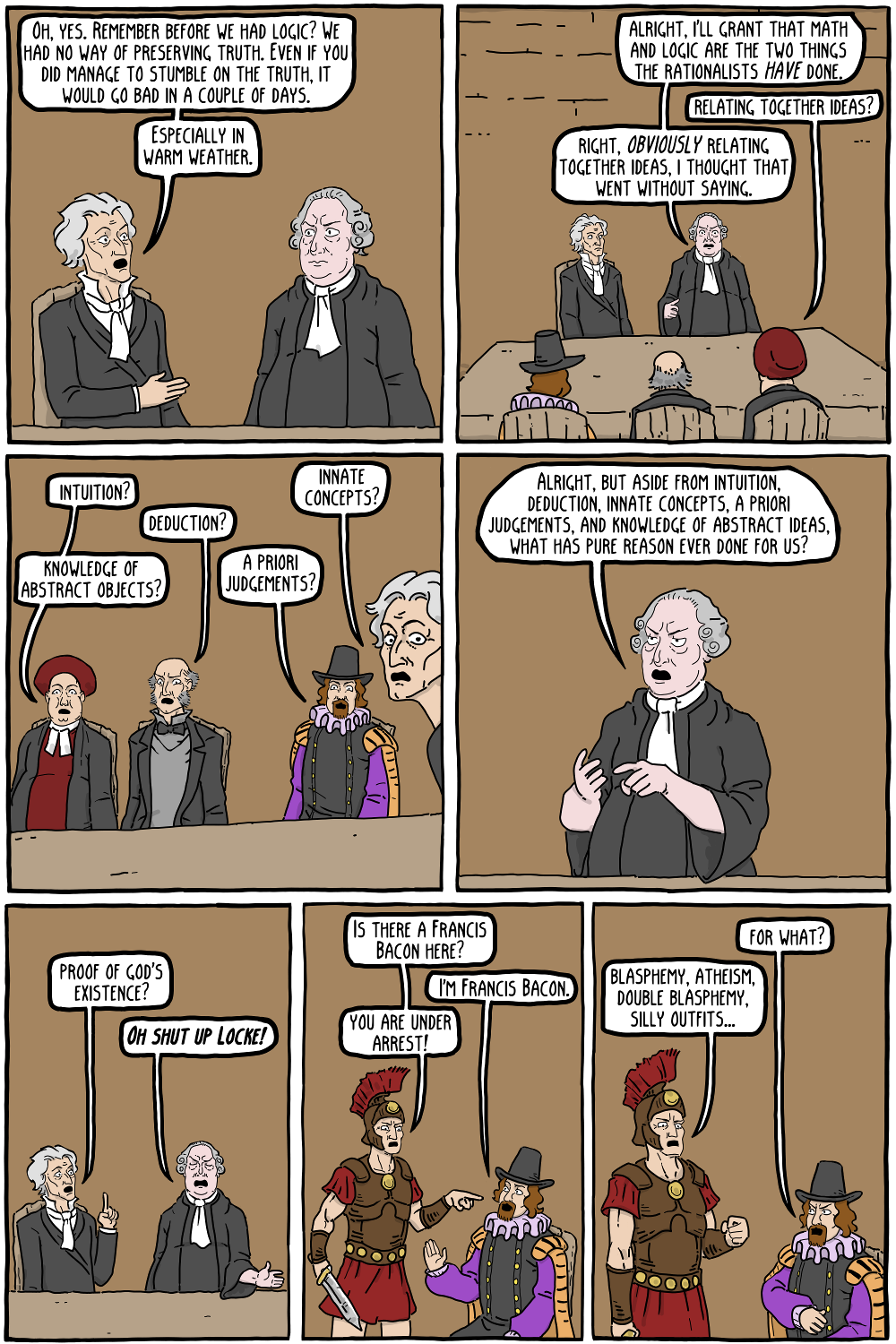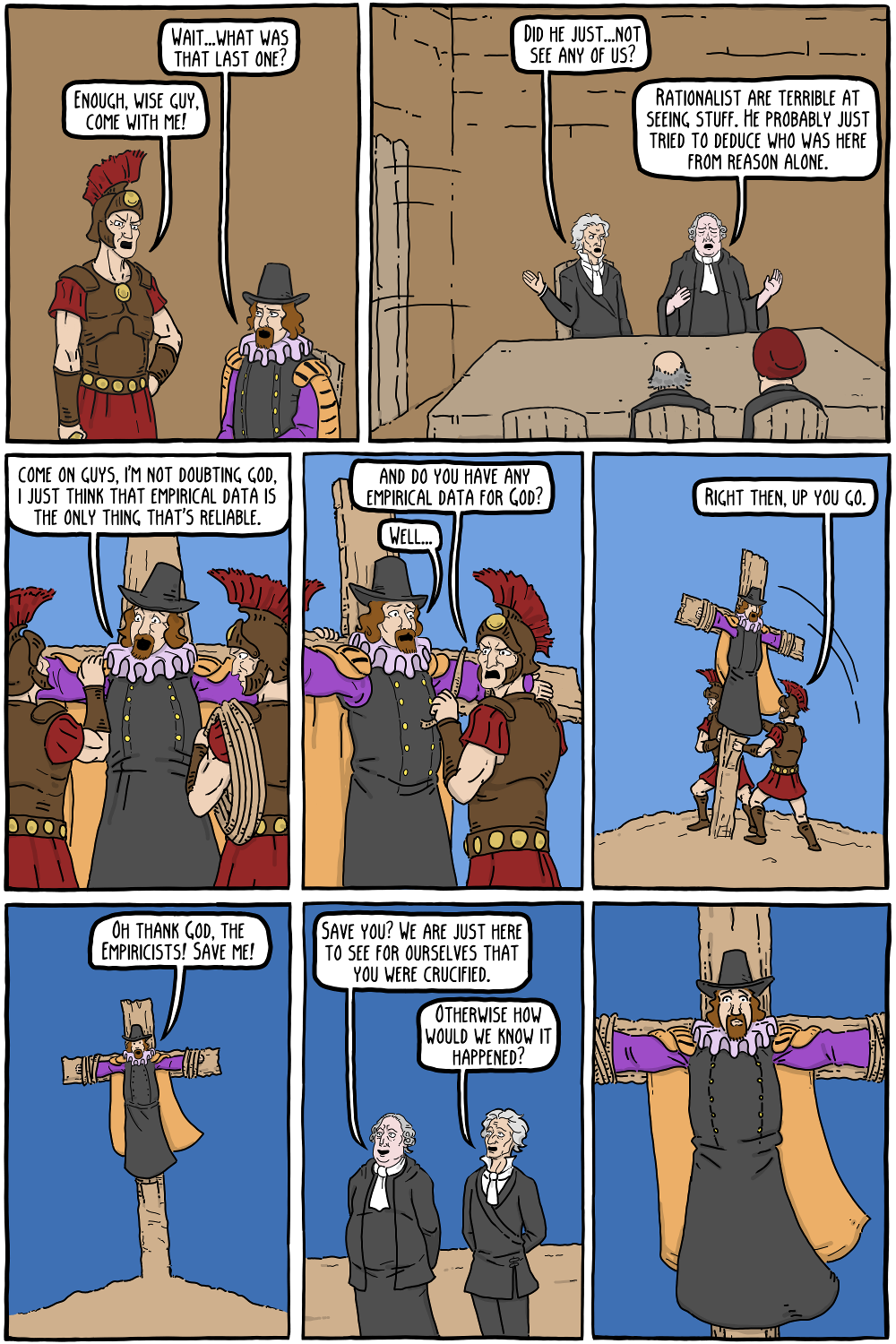 "You've got to always look on the bright side of life. Because any attempt to deduce the bright of life from reason alone will still rely on concepts gained from prior experience of the bright side of liiiiiife."
Permanent Link to this Comic: https://existentialcomics.com/comic/183